---
CREDIT CARDS & DEBIT CARDS
Click the button above to donate with any kind of credit card or your debit card. You may also setup a recurring donation. Recurring donations are especially valuable to us because they allow us to plan ahead and buy in bulk.
Click the button above to donate using any credit card or debit card. If you wish, you can setup a recurring donation, which, even in small amounts, is especially helpful to us as recurring donations allow us to plan ahead and take advantage of bulk purchases.
---
CHECKS
Make checks payable to Consider The Homeless and mail to:

CONSIDER THE HOMELESS
Attention: Make a Difference
PO Box #2771
Berkeley, CA 94702
---
FACEBOOK
Network for Good has partnered with Facebook and 100% of your donation through their DONATE buttons comes to us.
You will see these buttons on our Facebook Page by some of the postings. You can even start one on your own page.
See instructions here
By adding a donate button to your post, friends will be able to donate to Consider The Homeless directly on Facebook. No fees for donations to nonprofits. (we like this...)
---
OUR AMAZON "WISH LIST"
We have registered a "wish list" you can use to purchase some of the things we almost always need. Click here to be magically transported to our wish list.
THANK YOU in advance for supporting our work.
---
Sorry, we cannot accept cash donations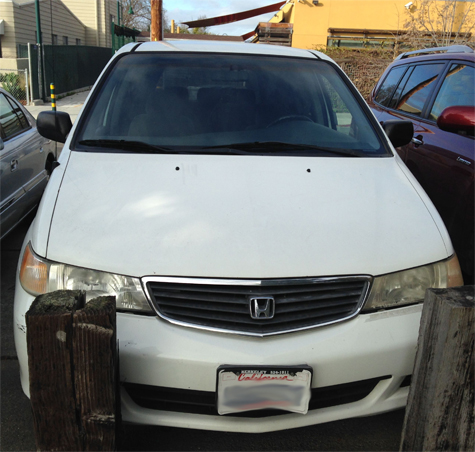 El Diablo Blanco
Thank you Dorothy Day House of Berkeley
SUPPLIES WE NEED NOW

(Updated 11-23-21)
Please send a detailed description of any items you can supply and your phone number to: Info@ConsiderTheHomeless.org. We will get back to you as soon as possible with further instructions.
Above is only a partial list of the type of supplies that we have distributed to date. If you think you have something we could use, just ask!
We are always grateful for the products we need to continue serving soup
• 12oz paper cups for hot soup
• Plastic soup spoons
• Napkins or paper towels
• Bottled water
• Bags of hard candy
• Fresh fruit – Please only if you can get us enough to at least feed 80,
we serve over 100 a night (only Wed, Sat, or daytime Thurs and Sun.)
• Sandwich-sized zip-lock baggies
• Grocery gift cards
We're open to other suggestions - let us know what you can offer.
Things we are not accepting at this time
We have very limited space to store items that we cannot distribute immediately, so we carefully monitor inventory. And there are some items we have chosen not to attempt to distribute because they are particularly hard to fit. At this time we are not accepting any t-shirts, shoes, boots, toiletry items (soaps, toothpaste) or over-the-counter drugs.
---
Sign Up on our Email List: Get notifications of important events, updates and new postings on our site, and other information relevant to the work of Consider The Homeless! In order for this form to be sent, you must complete sections with an *
Copyright © 2015 - 2021 Consider The Homeless!
Website Design